Website or blog setup may be an older topic for expert IT professional or internet savvy users but there are millions of people still want to know, how to setup a website? Honestly, I get 500+ emails daily and 100+ mails belongs to website making categories, those are probably newbie.
So, it is quite impossible to reply all the mails but it is possible to reply all via an article link where every thing is noted about a website or blog setup process.
This concept works fine as my some other articles on business and entrepreneurship. Hence today's article aims to cover very thing of blogging and website setting methods. Just wait and follow as given bellow-
Before going to main topic, you must think some basic of website such budget conception, target orientation, customization and real time content management process. These all things are parts of website creation project.
The primary needs of a website either for blogging or business are listed on the based on my 8 years experience.
1. Solid planning on target orientation:-
It is the main and only factor which can make successful startup in business and blogging. Why the website needs, what are the target of the website, who are the audience, what does the website provide, Content management process, what is the revenue generation method and ROI analysis. These are the factors should be planned before starting a website and should be executed gradually.
2. Select name or choose domain:-
Picking a domain is not big deal but it should be familiar with business or service which can be easily remembered by the audience. There are various type of domains available, Such as TLD (top level domain), country based (in, ca,us,au etc), organization(org),information(info), business based(biz) and many more. But my suggestion in domain selection that it should b TLD which may be more specific to proposed business. However, dot com, dot org and dot net are the better for quick attention from targeted audience globally. Simply go to any registrant and book the domain as proposed business desires such Godaddy, Hostgator etc.
Some experts have expressed that using Google's Keyword Tool will be a bonus option to choose a perfect domain which will say the perfect search number regionally or globally for a particular word or phrase.
3. Choose Perfect Hosting Service:-
It is another important factor for a website to go online. Perfect hosting service provider will give new dimension to a website. There are various type of web hosting services are available such as paying hosting provider and free hosting providers. But long term legit website always needs paid hosting service either it is dedicated hosting service or share hosting service. For a small business, share hosting service is better because it cost very low. Before buying a web hosting service must check their software, hardware, bandwidth, TOS and customer support system. Another thing must remember that the reputation of hosting provider is verified by authorized experts from the industry.
Normally, it cost $3 per month for web hosting. Hostgator, ipage, bluehost, bigrock are a few of reputed hosting service providers.
3. Perfect Content Management Platform (CSS):-
There are a lot of content management system available either free or paid but it needs to choose perfect one as target orientation. Such a few of them are WordPress, Posterous, Tumblr, Yola, Web etc. But Google owned Blogger is also a good content management system which offers free service with hosting till date but there are some limitations on use. As per my experience says that maximum newbie start their journey via blogger.com and latter migrated to self hosted WordPress.
So here is the set up process of WordPress-
i. Login hosting account
ii. Check DNS
iii. Long domain registrant account and change DNS
iv. Wait 15 minutes and Install WordPrss via builder software
v. Now login via Admin panel (Dashboard)
vi. Choose theme or skin as desire
vii. Customize sidebar and Home Page
viii. Start to write contents
ix. You are ready to live
x. Must add pages such About, Contact, Privacy etc.
For more information and practical vision check via YouTube Video of WordPress Installation.
4. Real Time Based Content on Target orientation:-
It is known to all that content is the most important factor of success and get attention from audience. So, it is better to write quality content on the base of targeted business or service. Such we have seen that maximum successful website carry the real time quality which is the main hidden secret of their high voltage audience.
5. Search Engine Optimization Strategies:-
Search engines are the main source of organic traffic to any website or blog, so it is better to optimize the targeted website. There are two type of search engine optimization are seen in online world such white hat and black hat seo but white hat is legal and it will give long time survival in the industry. Hence we prefer to say, seo means white hat search engine optimization and it is divide in two parts such on-page seo and off-page seo. On-page seo covers the matters such as keyword selection, content writing, programming languages, loading speed, out going link, url structure, etc. Similarly off-page seo covers the matters such as link building, link pointing, article marketing, comment interaction etc.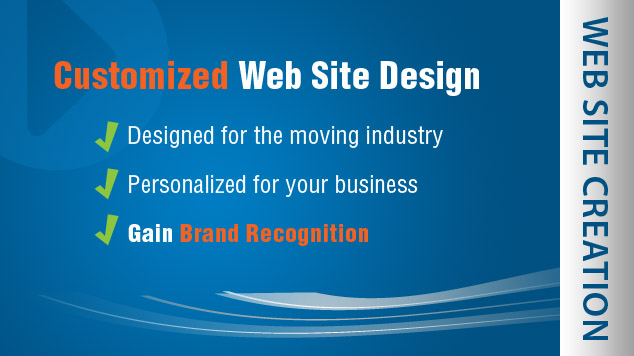 However, all those activities are carried only for get attention from audience. Search engine friendly websites are seen top ranked in SERP (search engine result page) but must keep attention on user friendly navigation of the website.
6. Performance monitoring:-
There are lots of website monitoring tools but Google providing Webmaster Tools and Analytics tools are more reliable and free of cost. So, it is needed to verify the targeted website via Google provided codes and website owner can observe the performance of his/her dream website. Google webmaster tools help to index more quickly in Google search engine and Google analytics help to check out the traffic stats.
Final thoughts of the author:-
Content always plays the lead roles of success in online business or website, so it is better to update targeted website regularly because search engine likes fresh and real time contents. Another positive factor of regular update is that it will influence audience to re visit targeted website.